8x10 Matted Prints - the Perfect Gift Size
Whether treating yourself, or buying for someone else, the 8x10 matted print is a perfect size for those smaller spaces like your desk or a small area on a wall.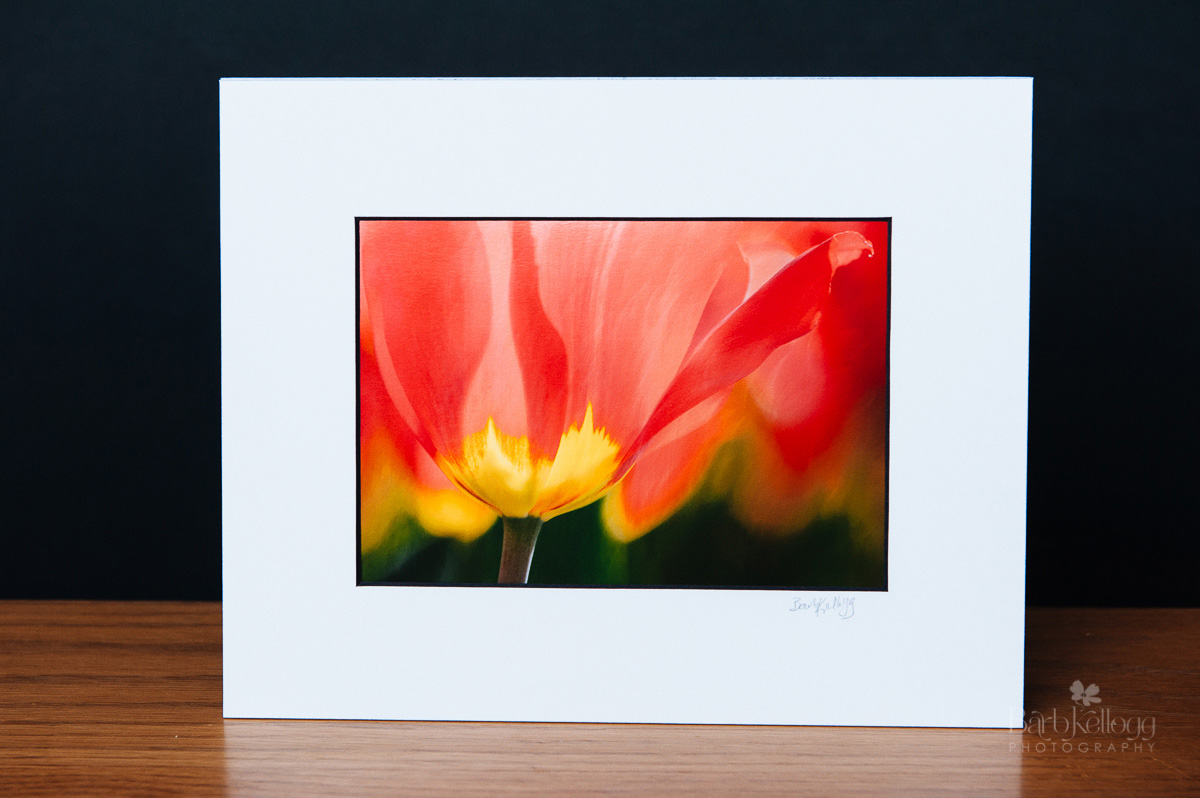 These matted prints fit inside your standard 8x10 frame opening. A great way to refresh your display area with frames you probably already have! Or just a good excuse to buy something new. :)
Each print is printed and signed by me before being shipped off to you. Due to the size of the print, I sign the mat instead of the face of the print (I don't want to totally overwhelm the image with my signature). I do sign the back of the photograph. The actual window opening of the mat is 4.5x6.5".
You have your choice of a black or white mat, or you can let me decide which looks best for the image(s) you order. There is a little form at checkout where you can let me know your choice.
Thank you so much for reading and sharing.
~Barb Kellogg, photographer, tea drinker, and dark chocolate lover
hello@barbkelloggphotography.com