It's Here! My Newest Calendar
I'm so happy with 2016's calendar! And if reviews from my mom count, she thinks it's my best yet.
I chose a dozen of my newest images from 2015 to brighten your days in 2016. There's a bit of room to write on each month (however, this is definitely not a day planner), and the paper takes a pen well (it's not so slick the pen won't write).
The slideshow gives you a peak at the included images and what the calendar looks like in person.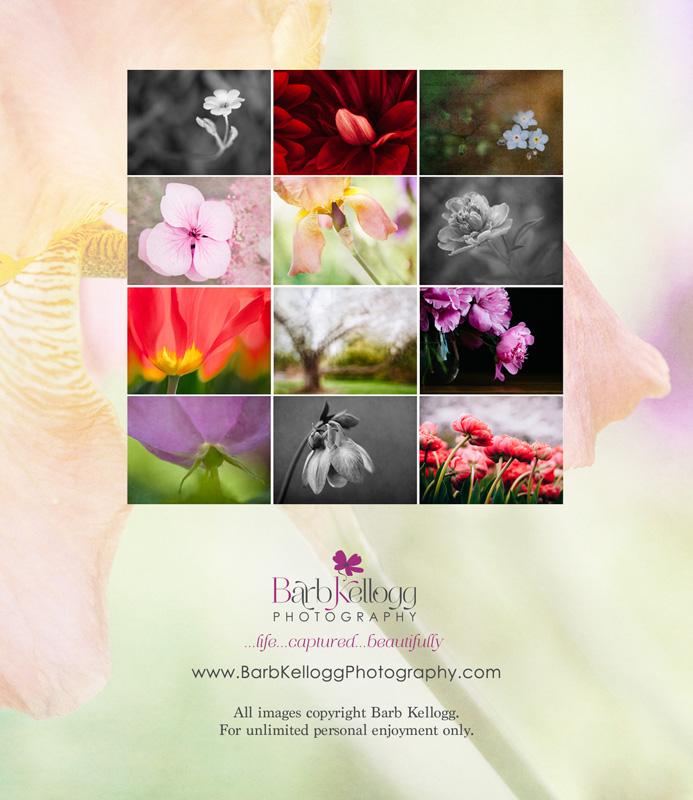 The compact size is perfect for those smaller spaces—your desk, that corner of your kitchen counter, or even on a bookshelf. The footprint of the calendar is the same size as a music CD case, about 5x5.5".
And if you fall in love with an image in the calendar and you don't see it in my online shop, just contact me and I'll work out a special order with you. There is no additional charge for special ordering.
Available for order now until January 10th, 2015. (For those who procrastinate on this kind of thing. :) )
You can also order as a gift and have it shipped directly to your recipient. My rule of thumb is to allow ten business days from the date of your order for the arrival of the calendar. If ordering for delivery before Christmas, the order deadline is December 8th.